Dear Mr. Russell: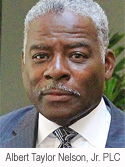 I have tried to locate an address to write for over two decades as I have always admired you for your contributions to society. I appreciate your authenticity, pride, character, clarity, courage, and intelligence. Years ago, I saw you at Detroit's Charles Wright African American Museum, and before I could comment or ask you a question, the session ended. I would have expressed how much you meant to me and many others in the United States.
I appreciated you and other extraordinary people who happened to be exceptional athletes, such as Paul Robeson, Jackie Robinson, Jim Brown, Kareem Abdul-Jabbar, and LeBron James. These great people advocated for others at the height of their popularity and influence. They dared to use their God-given talents to better humanity and support African Americans. I regret never reaching out to Paul Robeson to tell him how much his life affected me and the debt owed to him. Fortunately, you are widely celebrated and acknowledged for your many achievements on and off the basketball court. Like in the case of Mr. Robeson, we will always be in your debt. The courage to stand for something at anytime is unusual, much less at the height of your success when you have everything to lose. You were willing to give up superficiality for substance and do everything possible to make a real difference in others' lives places you in rare company.
Not one to chase accolades or meaningless adoration, you have always stood for something, not just inline. You speak with dignity, conviction, self-assuredness, frankness, and (always) intellect. Your no­ nonsense demeanor has always been a source of pride for me. Yet your seriousness is tempered with a great sense of humor and a great laugh! I always appreciated how you honor your parents when speaking of childhood experiences. You never fail to mention how they shaped and molded you and the values they transmitted as proud and intelligent people made you into the man we have come to know. This narrative is often untold. I cannot overstate that most African Americans come from such people; otherwise, we would have been obliterated by racism long ago.
You won two NCAA and eleven NBA titles and eight in a row. In thirteen months, you won the NCAA, Olympic Gold, and NBA titles. The championships you won are unparalleled. These titles are manifestations of your underlying greatness and stature. Still, they do not measure who you are or your significance as a man. I enjoyed your comments about how your college coach never saw anyone play defense like you and frankly did not know what to do with your talent. Everything worked out fine with your tenacity, commitment to winning, and clarity of thought. Indeed, your coach came to appreciate what you brought to the team. On every level, you engaged your teammates to make them better in an ego-less playing style, which resulted in consistent team game performances. I particularly admired how you revolutionized the fast break - having your teammates in a set position after you gathered the rebound and usually passed to Bob Cousy. I also adored your relationship with President/General
Manager/Coach Red Auerbach, which centered on respect and the mutual understanding that the parts' total was more critical than its pieces.
I could go on about the many ways you brought your values and success everywhere you went. However, I most treasure your conduct off the court - specifically your exhibition of courage, commitment, and dedication. At the apex of your professional career, you were an active advocate for civil rights. I recall you supporting Muhammad Ali (most unpopular at the time) and your presence for many others during the 1960s while you were a megastar. Your uncompromising character did not allow you to retreat into the background. I loved Jackie Robinson, and I still clearly see you as a pallbearer at his funeral in 1972.
Further, after your playing days were over, you never disparaged others to enhance your standing. It is commendable that you and your main rival Wilt Chamberlain were good friends, and you never accepted the bait to take anything away from your legendary competitor. You never fail to emphasize that you had the better team. Many of us, who had enormous respect for Wilt, appreciated that you did not allow the press to draw a wedge between the two best players, who happened to be African American. During this period of racial discord, legal discrimination, busing, and other forms of disparate treatment, you were always on the right side of the equation, which gave so many a sense of pride.
As a youngster in Detroit, you were a source of strength for me. It was moving when I heard Bob Cousy's emotional remarks that he did not know what was happening to "Russ" when you lived in Boston and were subject to racial discrimination. It was evident that you enjoyed an unbreakable bond with your teammates. Your tenure as the first African American head coach of a modern professional team and your success and emotions after winning your last championship read like a fairytale. Typical Bill Russell, you were the best qualified, most ready, and able to accomplish the task, and nothing else was the story. The bottom line was what is good is transportable, and your success traveled with you.
Thank you, Mr. Russell, for your strength, courage, and excellence. I cherish the fact that I lived to witness many of your triumphs. You walk in rarefied air because of your countless contributions to society. Your impact on my life (and those around me) is undeniable, and your legacy will continue to endure for generations to come. In short, you are a man blessed with your forebearers' pride, and in your authentic manner, you represent the best of us!